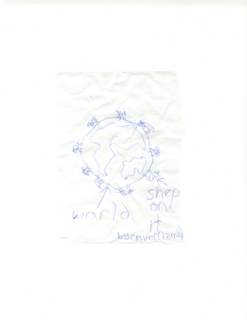 Got corerspnodsense from anohter shep today. Am answa question in pubilc if anyoen else wondring it. Here is (from meek)
dear Clover

I am a little sheep too. I have been reading your and daisy's blogs. I don't get why you both so passhunate bout wrong war (peeple). So what. Let humans kill selves then we (meek) can get on with inhereting earth.
Here is from (me to meek)
Dear Meek

Thnak you for kind wrighting. Matters. becos. Not mush left to inherit this rate.

clover (thelamb) (little.) .